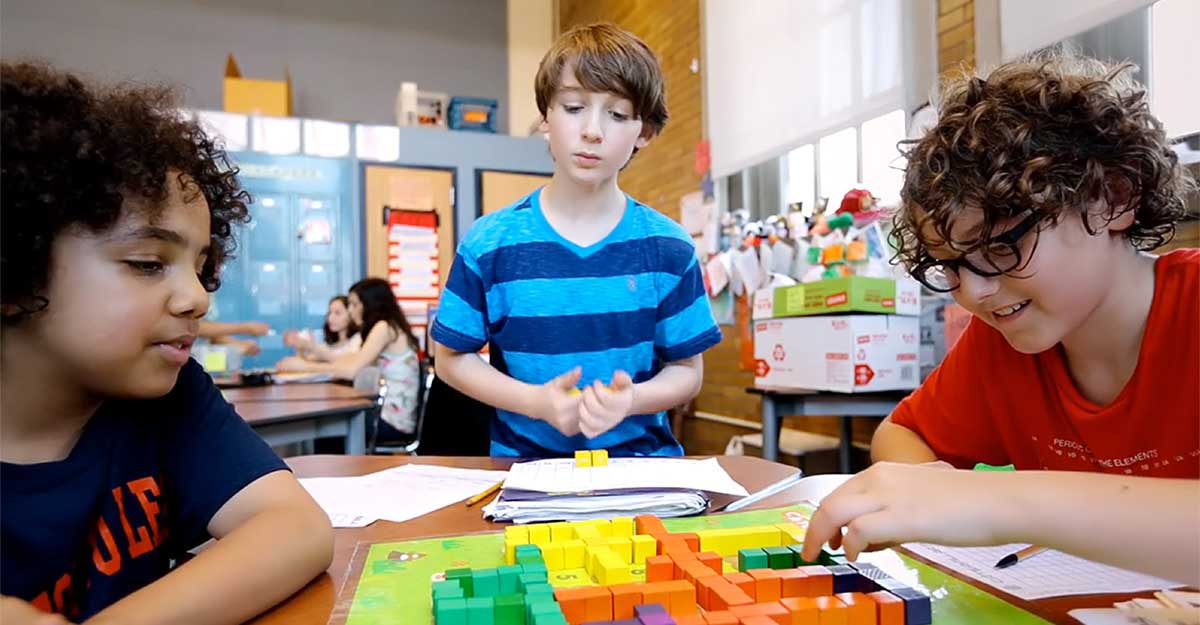 Quest to Learn – A Truly New Approach to Education
Quest To Learn ist eine öffentliche Schule in New York, deren Lehrplan auf spielbasiertes Lernen setzt. Das Konzept der Grundschule wurde von Pädagogen und Spieldesignern entwickelt.
At Quest, we define games as carefully designed, student-driven systems that are narrative-based, structured, interactive and immersive.
Why games? In the past decade or so, leading educational researchers have discovered that games allow for some of the richest learning experiences.
Games ask us to collaborate with others and learn by doing.
Games let us know if we are failing or succeeding at a moment's notice and allow us to retry, or "iterate," after a failure or loss.
Unlike traditional educational systems, failure is a necessary and integral part of the "game." It creates a context for students to be motivated to try again and succeed.
Learning experiences in games don't feel like spoon-fed education. Learning experiences feel like play.
At Quest to Learn, learning happens by doing.
www.q2l.org, siehe auch Institute of Play
Bild: Screenhsop q2l.org