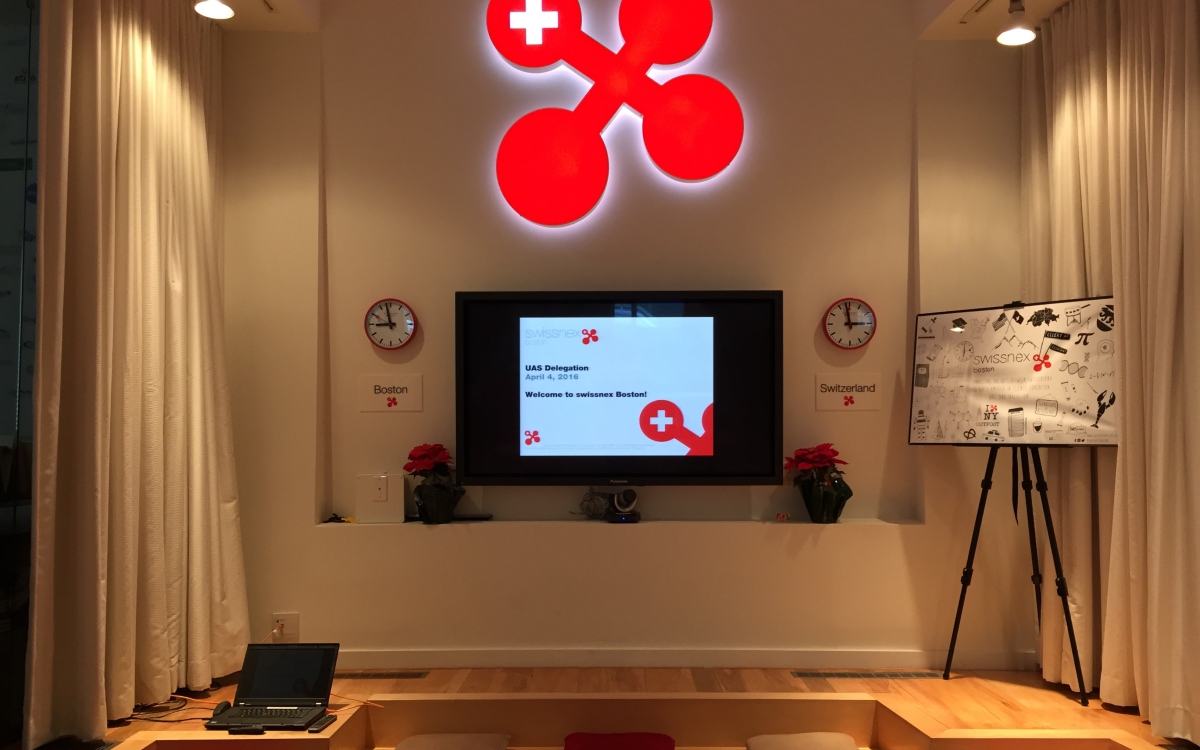 Education Innovation Tour 2016 – Boston & San Francisco
In Zusammenarbeit mit Swissnex Boston und San Francisco organisierte Maria Stergiou von swissuniversities eine Education Innovation Study Tour für Schweizer Fachhochschulen. Die einwöchige Delegationstour bietet den Teilnehmenden die Möglichkeit, Organisation, Institution und Unternehmen in den beiden Städten kennen zu lernen.
Im Rahmen dieser Reise werden einzelne Programmpunkte im Blog dokumentiert.
Besuche in Boston
MIT Office of Digital Learning, Professor Christine Ortiz, MIT Education Arcade, Woodrow Wilson Academy of Teaching and Learning, Professor John Gabrieli, edX, NuVu, LearnLaunch und The South End Technology Center auf dem Programm.
Besuche in San Francisco
Riedel-Kruse Lab, Virtual Human Interaction Lab, Lytics Lab + Open Learning Initiative, Google (Education), Coursera, Berkeley Resource Center for Online Education, Minerva und Wikimedia.
Über swissuniversities
swissuniversities setzt sich für die Vertiefung und Weiterentwicklung der Zusammenarbeit unter den schweizerischen Hochschulen ein und fördert eine gemeinsame Stimme des Hochschulraums Schweiz.
www.swissuniversities.ch
Weitere Dokumentationen und Gastbeiträge:
swissuniversites (offizieller Blog), Christian Glahn, HTW, Lisa Messenzehl-Kölbl, ZHAW